Sailing holidays in Tuscany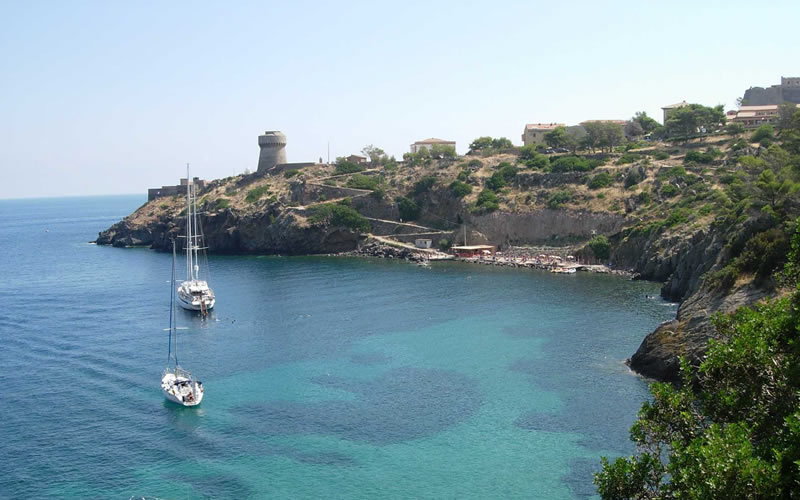 Category: Boats in the world - Tag: Tuscany
When you think of Tuscany, odds on you are picturing idyllic rolling patchwork hills, olive groves, sunflower fields, vineyards, and walled hilltop cities. Take a sailing holiday in the Tuscan Islands and you can experience all this and much much more.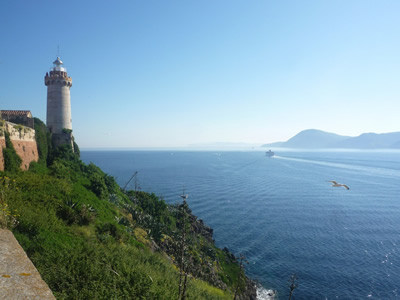 Legend has it that the Venus of the Tyrrhenian sea let slip seven pearls from her necklace as she emerged from the sea to 'embrace the sunset'. These pearls then transformed themselves into the islands of the Tuscan Archipelago.

This group of seven totally unique islands called the "Seven Sisters" extend over an area of approximately 115.8 sq. miles between the Tuscan coast and Corsica. Following your flight to Pisa, and perhaps a visit to the famous 'Leaning Tower', you transfer via train south to our bases on the beautiful Tuscan Coast.
Elba (province of Livorno) is the largest island and faces the gulf of Follonica just 6 miles off Piombino on the Tuscan Coast. It is also the most visited island and the richest in life, villages, natural beauties, historical monuments and tourism.

The other islands are: Giglio (province of Grosseto), a diving paradise lying in front of the Argentario peninsula; nearby Giannutri, with its enchanting coves and suggestive remains of old Roman villas; Capraia, an island of volcanic origin which is the closest island to Corsica; Gorgona, a tiny isle which lies in the sea in front of Livorno; Pianosa, a small, flat island not far from the isle of Elba; and the rocky and ragged isle of Montecristo which lies further south between Elba and the Argentario.

The last three islands have no public access: there are special prisons on Gorgona and Pianosa and therefore they can be visited only with the authorisation of the Italian Ministry of Justice. Montecristo, is a natural reserve that can only be visited with a special permit.
Weather and Winds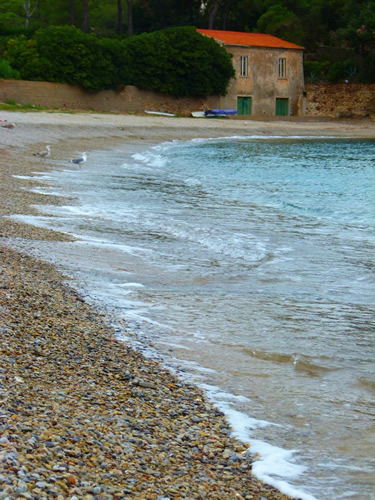 The climate is typically Mediterranean where summers are warm, dry and breezy. During the summer months the prevailing wind is W - NW and it rarely reaches gale force. Around Capraia, Elba, and down the mainland coast to Giannutri there will often be SE winds with frequent periods of calm. At night there is often a light W or SW wind.

Tuscany bases for sailing and motor yacht charter
There are many bases to choose from when sailing the Tuscan Islands. We have bases in San Vincenzo, Piombino, Follonica, Punta Ala, Porto Santo Stefano and Rio Marina (Elba). From Pisa Airport you can easily reach Punta Ala and Follonica with a 70-90 minute transfert; San Vincenzo and Piombino with a 50-70 minute transfert. From Piombino you can take the ferry boat to Rio Marina (40 minutes) and you are on Elba Island! Porto Santo Stefano is in front of Giglio Island (only 9 sm).
High quality sailing holidays in Italy
La Bottega del Mare guides you to your dream destination and the best sailing yacht for your needs.
Simply high quality sailing yachts with high quality service options to a great price. We make it easy, safe and fun to go sailing in Tuscany.
We work exclusively with modern, clean and fully equipped high quality yachts. Every boat is regularly quality inspected to keep the standard at a maximum. All our boats are fully equipped with the most modern safety features.
It's so easy! All you have to do is to decide boat type, departure harbour and date. We are here at your disposal to advise the better for you!

For a quote please contact us via our information request form.